Picture it. Edmonton. 2010... Sorry, I felt a little bit "Sophia" from the "Golden Girls" for a second here starting this post! (Also, wanted to start this "rant" on a lighter side!)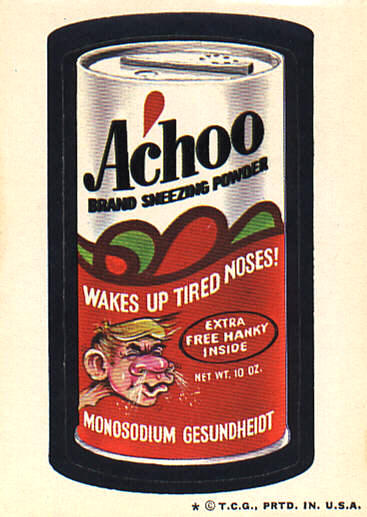 Anyhoo, I was in the yoga studio, finding my starting savasana on my mat - right up at the front in the hot flow class that I seriously love - and as I was just starting to get settled into what I call yoga-mode (slow deep breaths, and working to banish the constantly repeating to-do list in my brain) I hear a succession of sneezes enter the room. Not yet deep enough in my yogic groove to be able to ignore this, I look up... And what do I see???
I see a woman come into this humid and busy room, full of people looking to work on their health and well-being, carrying a KLEENEX BOX walk over and set up her mat (thankfully) in the back of the room. I'm sure "not" thankfully for the people who like the back row.
Now call it "un-yogic" of me, but I could not help but through my practice send bad thoughts, and bad looks, over to her via the mirror. It's 40 degrees in there, we are trying to breathe deeply, we are in close quarters with other people, sharing the air and our practices... And here is this person with obviously no regard for her classmates; sneezing, coughing, blowing her nose, and slowly making a white-tissue-mini-mountain-of-germs at the top of her mat... On a floor space that someone else will be setting up on in the next class to unknowlingy chatturanga right down on some cold and flu germs... Nice.
So, right here right now I'm going to say that in my opinion it is NOT NICE or right to take your practice public when you are really sick. If you need to bring your own kleenex box into the yoga studio, stay home. If you can't go 5 minutes without coughing, stay HOME. Like your yoga "hot"?! Practice in your living room and crank up your furnace, tadasana in the shower, set your mat up in front of your fireplace, or if you don't have a fireplace - put a casserole full of comfort food in the oven and set your mat up in the middle of your kitchen!
The key is just to be thoughtful and considerate of others. You might think it will "feel really great" for "you" to be in a steamy room when you are sick, but are you REALLY so sick that you can't think about what that will mean to the people sharing this hot room with you?!
Anyhoo, sorry to rant, but it just HAD to be said. Luckily for that woman, no talking is allowed in the studio or this may have come out right then!!
Deep breath... Innnnnn.... Ouuuuuut.... Ommmmmm....
Okay I'm relaxed again.
Namaste!